What is Pack Your Baggs
Pack Your Baggs is a blog about the lifestyle of traveling and all that it involves. Not only discovering new places and posting photos on social media but the effects it has on society and the influence it provokes on globalization, also the changes it makes to a person and the new skills it brings, such as learning a new language.
PYBs was initially created for my final Master's assignment, where I was asked to build a magazine brand out of scratch. I immediately knew what was the topic going to be about: travelling.
Then, having to come up with the name I tried to think of a timeless, inviting title. So I asked myself: "what is the first thing that comes to your mind when you say the world 'travel'?", "what would be the most exciting sentence someone could say to you?", then I knew: "Pack Your Bags!".
Why is Bilbo Baggins the inspiration for the logo of PYB?
Unfortunately, the name "Pack Your Bags" was already taken, so thanks to some brainstorm and my love for The Hobbit, I came up with the idea of finding inspiration on Bilbo Baggins and when he tries to pack his bag at the last minute, trying to join Thorin and Gandalf on their adventure.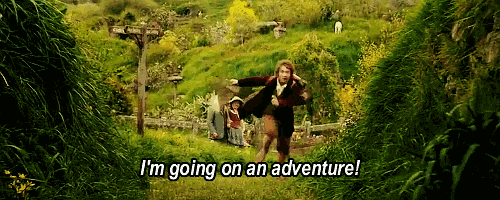 'For the broke but fearless'
The tagline defines who this website is aimed at - people who love to travel and explore the world, within a budget. Whether they are students, a family, a single trooper or even pensioners.
Not everyone has the possibility to travel high-class, but that shouldn't stop someone from traveling.
In fact, it should be encouraged. Traveling is the best way to become a super open-minded, fearless adventurer. You get the chance to experience different lifestyles and cultures and learn how to view things with different eyes.
Regan McCook
Fundador y director ejecutivo
Incluye una breve biografía con datos interesantes acerca de la persona.
Mercedes Thomas Díaz-P
Born in Ecuador, grew up in Spain and China, traveled around South East Asia and lived and worked in Germany and Egypt.
Holds a BA on International Journalism and an MA on Magazine Journalism.
Dounald W. Thomas
Born in the States, traveled all the world, mastered the art of communication.
Holds a Ph.D. from the University of Columbia.
Siguientes pasos...
Esta debe ser la llamada de acción número uno de un potencial cliente, por ejemplo, solicitar una cotización o analizar el catálogo de tus productos.